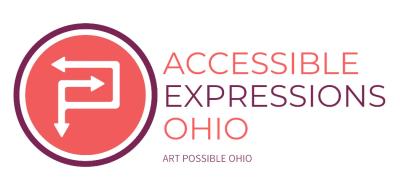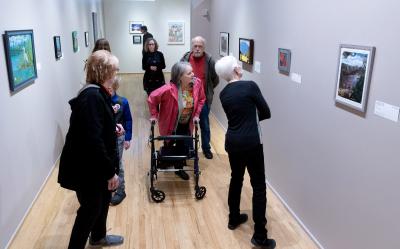 The Barnett Center for Integrated Arts and Enterprise is pleased to announce its selection as a host site for the exhibition "Accessible Expressions Ohio" (AEO) in October and November 2023. The exhibition will be housed in the Barnett Center Collaboratory and include programing for campus and community members.
Art Possible Ohio is the statewide arts agency for arts and disability. Founded in 1986, we work together with artists of all ages who have disabilities to advocate for accessibility and inclusivity, advance careers in the creative sector, build community, and improve the academic achievement of Ohio's students through arts integration. By bridging arts and disability, our programs and services promote inclusive spaces and accessible opportunities for Ohioans.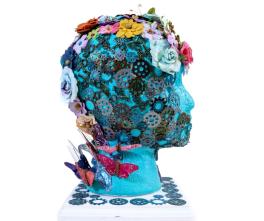 Art Possible Ohio and its programming is made possible in part by state tax dollars allocated by the Ohio Legislature to the Ohio Arts Council (OAC). The OAC is a state agency that funds and supports quality arts experiences to strengthen Ohio communities culturally, educationally, and economically. Major funding for Art Possible Ohio programming is provided by the Ohio Department of Education Office for Exceptional Children.
Accessible Expressions Ohio (AEO) is a program of Art Possible Ohio. The exhibition began in 1995 in Dayton, Ohio, and has since expanded to a statewide tour of artwork by Ohio artists with disabilities. Artists of any age, living in Ohio, with a disability may enter in the Youth, Emerging, or Professional categories. AEO raises awareness by presenting the show in inclusive settings designed to change perceptions about disability. 
AEO is a professional development opportunity for artists and showcase for great art. Accessible Expressions Ohio connects artists with peers and a statewide audience of potential patrons. Learn more at www.artpossibleohio.org/aeo.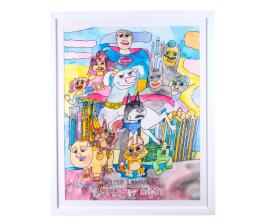 Watch the video from executive director Megan Fitze to learn more
If you are interested in learning more about the exhibition hours, or would like to reserve the space for a class, please click the buttons below.