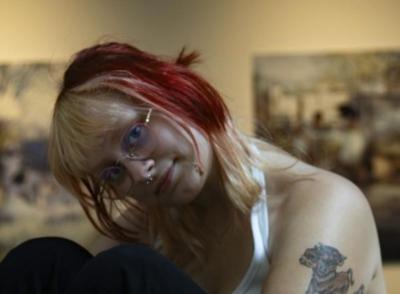 Hometown: Toledo, Ohio 

Major: Arts Management 

Minors: Studio Art and History of Art 

Creatives Focus: Visual Art 

 
Creative Journey: I've always been surrounded by art, either being the observer or the creator. I love combining my research within my major into art and seeing how interdisciplinary work between different subjects can help people understand complex topics.  
Being able to express my experiences and emotions into a palatable experience for the viewer is what gets me inspired, but the most impactful thing I experience with creating is being able to bring social awareness to things that may not involve me or other topics that people may not know of.