Image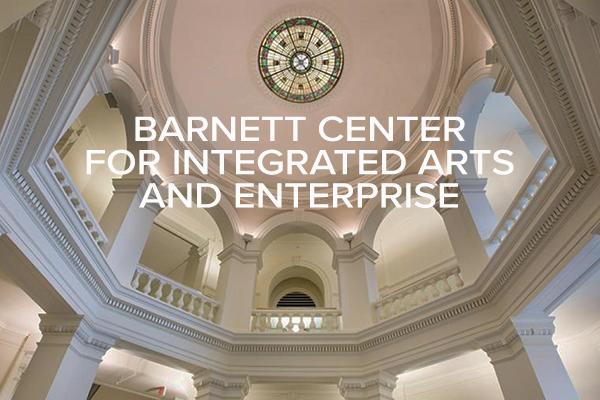 February 10, 2021
11:30AM - 12:30PM
Date Range
Add to Calendar
2021-02-10 11:30:00
2021-02-10 12:30:00
Creative Pathfinders: School of Music
Online
OSU ASC Drupal 8
ascwebservices@osu.edu
America/New_York
public
Date Range
Add to Calendar
2021-02-10 11:30:00
2021-02-10 12:30:00
Creative Pathfinders: School of Music
Online
Barnett Center
barnettcenter@osu.edu
America/New_York
public
Advanced
Text
---
Join College of Arts and Sciences alumni, faculty and distinguished guests for a series of conversations that trace the career and highlight the groundbreaking accomplishments of our dynamic OSU alumni in the arts and design. This event is presented by the Barnett Center for Integrated Arts and Enterprise in partnership with the School of Music.
---
Media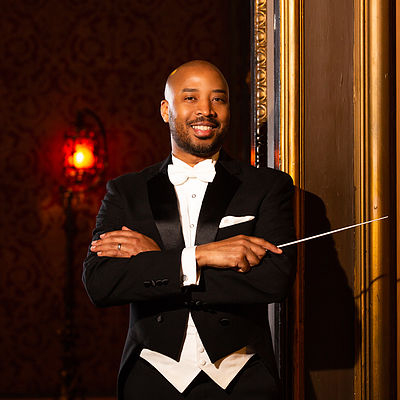 Text
Alumnus: Antoine Clark
DMA '09, Master of Music '16; Assistant Conductor, Chicago Sinfonietta
An award-winning conductor known for his engaging presence and advocacy for arts education, Antoine T. Clark is the assistant conductor of the Chicago Sinfonietta and is the founding artistic and music director of the McConnell Arts Center Chamber Orchestra. A supporter of new music and interdisciplinary artistic collaborations, Mr. Clark regularly commissions new works and engages artists from various practices to create dynamic programming that inspires, fosters music education, and establishes relationships between artists and communities. 
Mr. Clark has guest conducted the Colour of Music Festival Chamber Orchestra, the Charleston Gospel Choir and Orchestra, the Charleston Symphony Orchestra, and the Fort Wayne Philharmonic. He recently competed in the New York Conducting Workshop and the Smoky Mountain International Conducting Institute. He served as assistant conductor at the Gateways Music Festival in association with the Eastman School of Music from 2017-2019. 
In 2018 and 2019, Mr. Clark was a Finalist for the Respighi Prize in Conducting, and he was a winner in the 2017 International Conductor's Workshop and Competition. He has served as music director of the Ohio Northern University Wind Orchestra, music director of the Wayne State College Orchestra, assistant conductor of the Ohio State University Orchestra, and as artistic and music director of the Capital City Chamber Players. 
Committed to inspiring and nurturing the next generation of musicians, Mr. Clark has taught students ranging from young beginners through college music majors. He is currently the conductor and music director of the Northern Ohio Youth Orchestra's Philharmonia Orchestra, music director of the Ohio Wesleyan University Chamber Orchestra, music director of the Northern Ohio University Symphony Orchestra, and adjunct instructor of woodwinds at Kenyon College. Previously, Mr. Clark served as a faculty member at Denison University, Wayne State College, and Randolph College. 
Some of the world's most noted conductors have mentored Mr. Clark; these include Mei-Ann Chen, Markand Thakar, Michael Jinbo, Mark Gibson, Neil Varon, John Farrer, Toshiyuki Shimada, and Marshall Haddock. Mr. Clark earned the Master of Music degree in orchestral conducting and the Doctor of Musical Arts degree in clarinet performance from the Ohio State University. He also holds the Master of Music degree in clarinet performance from the University of Cincinnati-College Conservatory of Music and the Bachelor of Music degree in Music Education from Virginia Commonwealth University. He participated in the Cabrillo Contemporary Festival of Music and the Monteux School and Music Festival. 
Professional Website
https://www.antoinetclark.com/
Media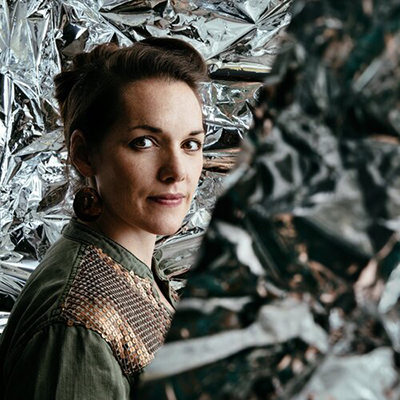 Text
Alumna: Maria Finkelmeier
Bachelor of Music Performance '07; Percussionist, Composer, and Public Artist, MF Dynamics
Named a "one-woman dynamo" by The Boston Globe and Boston's Best 2018 "Creative Catalyst" by The Improper Bostonian, Maria Finkelmeier is a percussionist, composer, public artist, educator, and arts entrepreneur. Maria has created large-scale multimedia events in public spaces from Cincinnati to Northern Sweden, with several locations in Boston, including Fenway Park, Charlestown Navy Yard, Edison Power Plant, and Harvard's Arnold Arboretum.   
Empowered by and curious about the sonic world, Maria finds music, narrative, and collaboration in unexpected places. She's created entire works from found, non-traditional sounds, and transformed iconic structures into percussive playgrounds. She's been commissioned by the National Parks Service, BLINK Cincinnati, TEDx Cambridge, New Gallery Concert Series, i = u festival, the Illuminus Festival, Boston Center for the Arts, and the Outside the Box Festival. In 2018, she released her debut album as a composer "A Line that Terminates at the Present." An experienced entrepreneur, Maria has founded and directed numerous ventures, including Kadence Arts, Make Music Boston, Quartet Kalos, Masary Studios, and  Ensemble Evolution. Dedicated to shaping the next generation of creators, she is an Associate Professor at Berklee College of Music and Lecturer at Northeastern University's Music Industry Leadership program.   
Professional Website
Media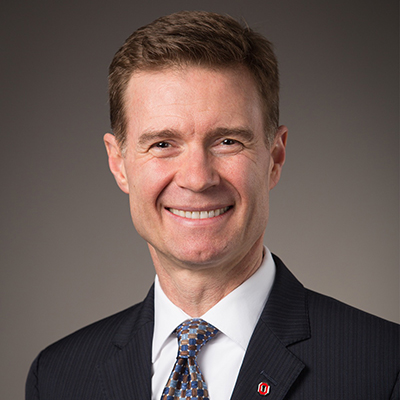 Text
Interviewer: Scott A. Jones
Professor, School of Music
Scott A. Jones is professor of music and associate director of Bands in the School of Music at The Ohio State University in Columbus, Ohio. In addition to conducting the Symphonic Band, he also leads the undergraduate conducting curriculum and serves as director of the Ohio State Youth Summer Music Programs. Prior to joining the faculty at Ohio State, Dr. Jones served as director of bands at Concordia College in Moorhead, Minnesota. He also garnered 15 years of teaching experience in the public schools of Apple Valley, Minnesota and Ashville, Ohio. 
An ardent supporter of the composers of today, Jones has commissioned more than 30 new compositions for wind band and chamber winds in the past decade. Commissioned composers include David R. Gillingham, Augusta Read Thomas, Libby Larsen, Clark McAlister, Michael Weinstein, Adam Gorb, Daniel Kallman, Scott McAllister, Timothy Mahr, Rolf Rudin, Lowell Liebermann, Elliott Schwartz, Shelley Hanson, Johan de Meij, Brian Balmages, and Martin Ellerby. 
A firm believer in creating opportunities for students to interact with great artists of our time, the musicians under Jones' leadership have collaborated with Frederick Fennell, Eiji Oue, Aaron Jay Kernis, Frank Battisti, Seiji Ozawa, David R. Gillingham, Augusta Read Thomas, Eddie Daniels, Frank Ticheli, Mark Camphouse, The Empire Brass Quintet, The American Brass Quintet and a host of other distinguished musical figures. 
A native of Fairfax, Virginia, Jones received his undergraduate degree in Music Education from The Ohio State University, a master's degree in Music Education from the Vander Cook College of Music (Chicago, Illinois), and a PhD in Music from the University of Minnesota (Minneapolis). 
Jones was recently honored with a 2015 Alumni Award for Distinguished Teaching at Ohio State and was recipient of the 2013-14 Ohio State School of Music Distinguished Teaching Award. He was also named "Music Educator of the Year" by the Minnesota Music Educators Association, and was one of three school band conductors from the United States selected to participate in the National Band Association International Conducting Symposium in Rome, Italy. His guest engagements regularly include All-State Bands and Honor Bands, as well as international engagements throughout Asia. 
His professional affiliations include The National Association for Music Education, Ohio Music Education Association, Wisconsin Music Educators Association, World Association for Symphonic Bands and Ensembles, Iowa Bandmasters Association, College Band Directors National Association, National Band Association, and Phi Beta Mu. 
---