Image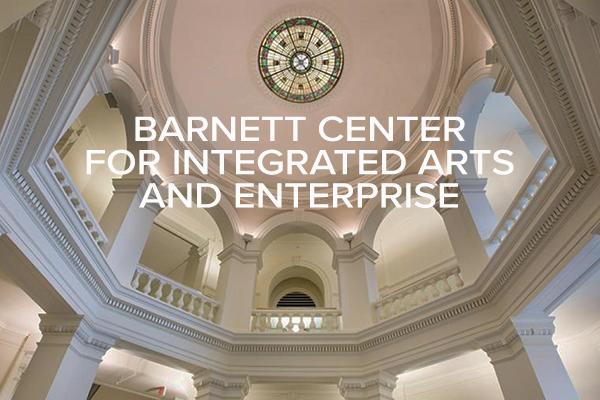 March 10, 2021
12:30PM - 1:30PM
Date Range
Add to Calendar
2021-03-10 12:30:00
2021-03-10 13:30:00
Creative Pathfinders: Department of Dance
Online
OSU ASC Drupal 8
ascwebservices@osu.edu
America/New_York
public
Date Range
Add to Calendar
2021-03-10 12:30:00
2021-03-10 13:30:00
Creative Pathfinders: Department of Dance
Online
Barnett Center
barnettcenter@osu.edu
America/New_York
public
Advanced
Text
---
Join College of Arts and Sciences alumni, faculty and distinguished guests for a series of conversations that trace the career and highlight the groundbreaking accomplishments of our dynamic OSU alumni in the arts and design. This event is presented by the Barnett Center for Integrated Arts and Enterprise in partnership with the Department of Dance.
---
Media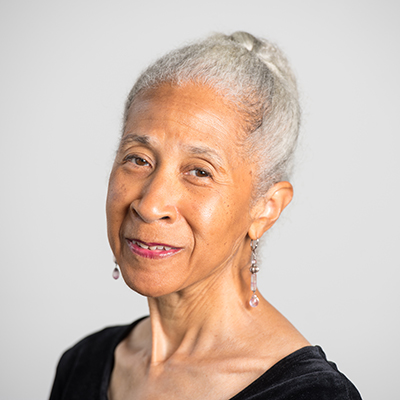 Text
Alumna: Dianne McIntyre
BFA, Dance '69; Choreographer, Dancer, and Dance-Driven Dramatist
Dianne McIntyre, a 2020 United States Artists Fellow and 2016 Doris Duke Artist, choreographs for concert dance, theatre, opera, and film. Her body of work expands almost 50 years.  In the 1970s and 80s McIntyre with her Sounds in Motion company of dancers and musicians, she toured internationally and taught classes and curated concerts at her Harlem studio. 
Over the decades some notable performances of McIntyre and company have been at the Joyce Theater, Kennedy Center, Brooklyn Academy of Music, Walker Arts Center, Wexner Center, Lincoln Center, American Dance Festival, 651 Arts, New York Live Arts, Jacob's Pillow.  Commissions include Dance Theatre of Harlem, Dallas Black Dance Theatre, Dancing Wheels, Def Dance Jam Workshop, GroundWorks DanceTheater, Dayton Contemporary Dance Company and with recent residencies at Spelman College, Baryshnikov Arts Center, Dance Place DC and numerous university dance programs. Her collaborations have been with music icons Olu Dara, Hannibal Lokumbe, Cecil Taylor, Butch Morris, Amina Claudine Myers, Don Pullen, Lester Bowie. For the screen, she choreographed Beloved and Miss Evers' Boys (Emmy Award nomination).   
Theatre choreography: four Broadway shows, 40 New York and regional theatres. Some directors and playwrights with whom she has worked: Regina Taylor, Des McAnuff, Jonathan Demme, Douglas Turner Ward, Barlett Sher, August Wilson, Ntozake Shange, Woodie King, Jr., Irene Lewis, Oz Scott. McIntyre has conceived and directed her own dance-driven dramas: I Could Stop on a Dime and Get Ten Cents Change and Open the Door, Virginia!   
She is the co-director of Jacob's Pillow Ann and Weston Hicks Choreography Fellows Program with Risa Steinberg.  In 2020 she choreographed Lynn Nottage's new opera Intimate Apparel for Lincoln Center Theater – premiere date TBA.    
Other awards include a Guggenheim Fellowship, 2019 Dance/USA Honor Award, three Bessies (NY Dance and Performance Award), Honorary Doctor of Fine Arts degrees from SUNY Purchase and Cleveland State University, OSU Alumni Distinguished Achievement Award – College of Arts and Sciences and numerous grants. Mentors include Gus Solomons jr, Helen Alkire and Vera Blaine of The Ohio State University, Louise Roberts of Clark Center, and theatre producer Richard Davis.  
Professional Website
http://www.diannemcintyre.com/
Media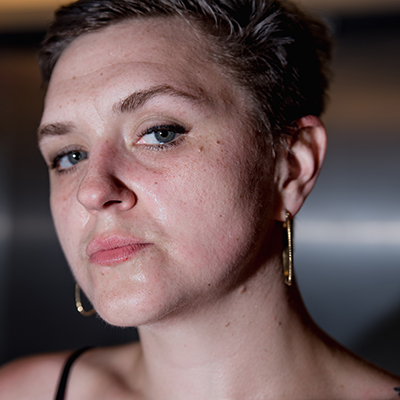 Text
Alumna: Abby Zbikowski
MFA, Dance '12; Founder and Artistic Director, Abby Z and the New Utility
Abby Zbikowski is a choreographer creating contemporary dance works that pay homage to the effort of living, tactics of survival, and the aesthetics produced as a result, utilizing the physical aspects and psyche-emotional experience of her rigorous training background in African and Afro-diasporic forms, as well as playing sports and performing requisite acts of manual labor. She founded her company, Abby Z and the New Utility, in 2012. received the 2017 Juried Bessie Award for her "unique and utterly authentic movement vocabulary in complex and demanding structures to create works of great energy, intensity, surprise, and danger." In 2018 Dance Umbrella UK awarded her a "Choreographer of the Future" commission and is the recipient of a 2020 United States Artists Fellowship. She is an inaugural Caroline Hearst Choreographer-In- Residence at the Lewis Center of the Arts at Princeton University, current artist in residence at New York Live Arts, and has been in residence at Bates Dance Festival, American Dance Festival, and the STREB Lab for Action Mechanics. She is an assistant professor of Dance at the University of Illinois and on faculty at American Dance Festival. She has taught at the Academy of Culture in Riga, Latvia; at Festival Un Pas Vers L'Avant in Abidjan, Ivory Coast; and studied at Germaine Acogny's L'Écolede Sables in Senegal. Zbikowski holds a BFA in dance from Temple University and an MFA from The Ohio State University. Her company has been presented nationally, performing at venues such as Jacob's Pillow in Becket, MA, and the Fuse Box Festival in Austin, TX, among others. 
Professional Website
http://www.abbyznewutility.org/
Media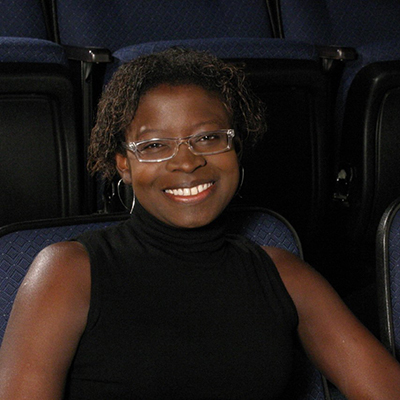 Text
Interviewer: Nadine George-Graves
Chair and Professor, Department of Dance; Professor, Department of Theatre
Dr. Nadine George-Graves is Chair and Professor, Department of Dance as well as Professor, Department of Theatre. Her work is situated at the intersections of African American studies, critical gender studies, performance studies, theatre history, and dance history. She is the author of The Royalty of Negro Vaudeville: The Whitman Sisters and the Negotiation of Race, Gender, and Class in African American Theater, 1900-1940 and Urban Bush Women: Twenty Years of Dance Theater, Community Engagement and Working it Out as well as numerous articles on African American performance. She is the editor of The Oxford Handbook of Dance and Theater, a collection of border-crossing scholarship on embodiment and theatricality. She has also written on primitivity, ragtime dance, tap dance legend Jeni LeGon, identity politics and performance, competition, social change, early African American theatre and the future of performance in the academy. She has given talks, led community engagement projects, and has served on many boards and committees. She is a past-president of the Congress on Research in Dance (CORD). 
George-Graves is also an artist, and her creative work is part and parcel of her research. She is an adapter, director and dance theatre maker. Her recent creative projects include Architectura, a dance theatre piece about the ways we build our lives; Suzan-Lori Parks' Fucking A and Topdog/ Underdog; Anansi The Story King, an original adaptation of Anansi stories using college students, professionals, and 4th graders; and Sugar, a digital humanities project at the nexus of creativity and scholarship. She joins Ohio State after teaching for over 20 years at University of California, San Diego and Yale. 
---