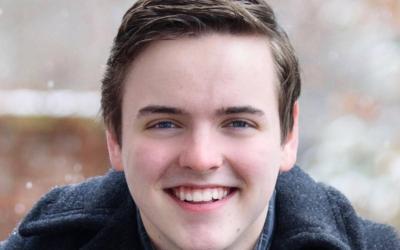 Hometown: Toledo, Ohio

Majors: Music Performance and History

Creatives Focus: Music Performance 
 
Creative Journey: My life has entirely been dominated by music, and I've been fortunate enough to pursue it as a profession for over a decade. Whether first hearing Billy Joel's "River of Dreams", "Brubeck's "Take Five", or Coldplay's "Viva La Vida", throughout my childhood--- music made me dream. I've spent most of my life --- both in and out of school --- immersing myself in different genres to create new dreams, and to find different ways of expressing those dreams to others. Studying at Ohio State University has sent me to new places musically, as well as physically --- studying abroad internationally to study music entirely foreign to myself -- to experience others' dreams. My journey is one of collecting these dreams and stitching my favorite parts together into a performance -- in hopes that. the listener can see and feel that dream as clearly as possible. 
What Inspires Me: Often I get most inspired by the small things: the sound of a jazz quartet playing in a garden, the strum of a guitar at a wedding, or a folk band playing at an old amphitheater to an audience of families and picnic baskets. This isn't to say that I am not inspired by the incomparable sound of an 80-piece orchestra, or a contemporary ensemble playing to a full house; but I find myself most in love with music in the tiny places. I'm inspired by the way that music can evoke emotions and stories that you never knew you could feel. For me, I find that these emotions and dreams come forth most often when the music is so clearly an extension of the musician's self, when their sound is completely in service to the world. Music is not just the sound in your ears, or the emotions in your heart, but also the picture in your mind and soul. To me, creating that picture is the most exciting, and it is my job--and honor--as a performer to communicate that to the audience.