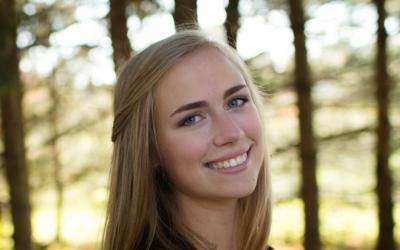 Hometown: Dublin, Ohio 

Major: Forestry, Fisheries, and Wildlife 
Creatives Focus: Creative Writing   
 
Creative Journey: If you ask my mom, she'll say my creative journey began on our kitchen floor, my toddler self begging for a pencil and paper to play with. Nowadays, you will find me fastidiously drafting stories from my observations in our nearby natural areas. 
What Inspires Me: Inspiration to me is the natural world. Whether standing in reach of ocean waves, under the canopy of oak trees, or treading lightly between community garden beds, I am driven by the sense of wonder and a desire to ensure everyone feels they belong in nature.