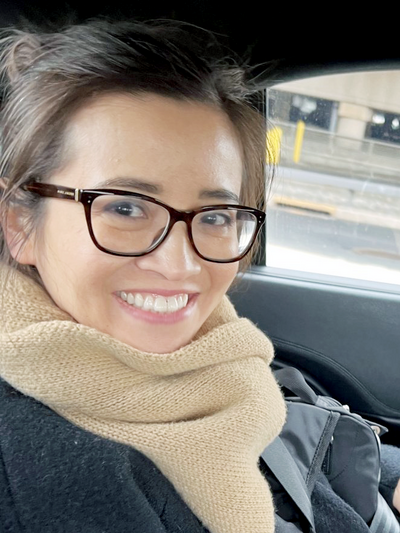 Yvette Shen
Assistant Professor, Department of Design
124A Hayes Hall
108 North Oval Mall
Columbus OHIO 43210
Areas of Expertise
Information Design
Information and Data Visualization
User Interface and User Experience
Education
MFA in Visual Communication Design, Purdue University
Yvette Shen is an assistant professor at the Department of Design at Ohio State University. Prior to joining OSU, she worked as an assistant professor at James Madison University School of Media Arts and Design, and University of Utah Department of Communication. She formerly practiced web, interactive, and print design for clients such as Lenox Hill, HGTV, ESPN, Saucony, Abbott, Novartis, Comcast, and numerous renowned art galleries in New York City. Her current research and creative work is mainly focused on information design, information and data visualizations.
Yvette's research lies in the domain of information and data visualization, reflecting both the development of her own creative work and the pedagogical advancement of visual communication design. She approaches her research with a focus on implementing visual design elements, graphic symbols, statistical charts and diagrams to convey information that may not be easily perceived; evaluating the creative design methods, aesthetics and user experiences at all stages; and applying information visualization to the process of design thinking to facilitate multidisciplinary collaborations and investigate bigger social, health and economic problems. She is also interested in examining various aesthetic and functional approaches to information and data visualization that can assist people to think about critical social issues and understand artifacts across cultural and language boundaries. She intends to explore information designer's role in shaping the process of transforming data to structured information, then from structured information to knowledge and insights.
Her creative works have been recognized and awarded by various design organizations and publications such as Information is Beautiful, Photomediations Machines, Civic Media Project, GD USA, AEJMC, BEA, Adobe Design Achievement Awards, Creative Quarterly, Applied Arts, etc. Her work has also been exhibited worldwide.
More about her research projects and her classes, please visit: https://designviz.osu.edu/ 
Selections of her past work can be viewed at: http://yvetteshen.com