Body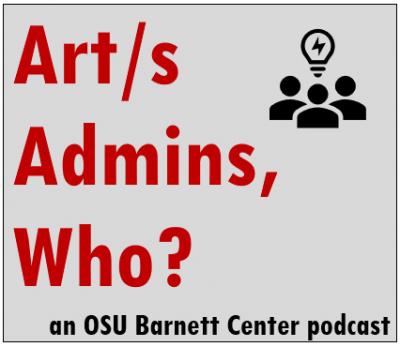 About the show:
Art/s Admins, Who? explores the intersections of identity, life-long learning, and cultural policy through the voices of arts administrators. Guests share their perspectives on questions like:
Who are art administrators?
What are an art administrator's professional development (lifelong learning) needs?
Do art administrators utilize components of entrepreneurship in their work?
How are identity/ies and professional development related?
How can these understandings support policies to advance the creative sector?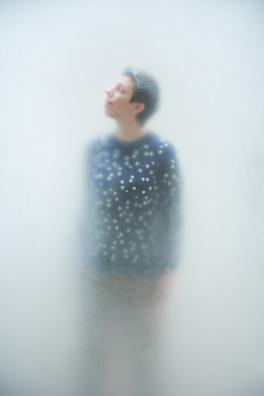 About the cover art: 
I had to learn how to do a lot of things quickly as an arts administrator.  Including design brochures, posters, programs, and websites. I'm not a designer. There was no time to learn how to use fancy design software, so I improvised with Microsoft Word for years. I'm not saying everything looked awesome, but I did learn how to make it work and this scarlet and gray homage to Word design will do for now. 
About the host: 
Erin J. Hoppe, MA, CTA
@HoppeWatch
#artadminswho
Art administrator. Lifelong Learner. Researcher. Educator. Creative Sector Stakeholder. Bird Nerd. Swiftie. Reduce-Reuse-Recycle.
Advanced
Accordion Header

Episode List
Text
#1: Morgan Green on 3 ways to bring creativity into your daily life
January 2020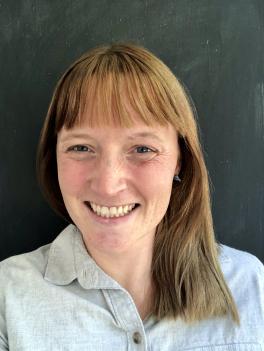 In this inaugural interview with Morgan Green, MA, we talk about the in's and out's of arts administration, including the differences and similarities in the for- and non-profit arts worlds. 
Connect with Morgan:
@agreenmorgan
@sketchbookskool
Morgan's Recommended Reading:
My Semester with the Snowflakes 
James Hatch, December 21, 2019, Medium.com
Morgan's Recommended Artist:
Charlotte McGraw, Columbus, OH, Goodwill Art Studio
Text
#2: Dr. Rachel Skaggs on entrepreneurship, quantitative data, support and space for artists, and life in Columbus vs. life in Nashville 
March 2020
In this second interview, Dr. Skaggs, Lawrence and Isabel Barnett Assistant Professor of Arts Management, and Erin discuss entrepreneurship, quantitative data, support and space for artists, and life in Columbus vs. life in Nashville.
Dr. Skaggs' Recommended Reading:
Beyond the Beat: Musicians Building Community in Nashville by Daniel B. Cornfield, Rachel's sociology mentor
Dr. Skaggs' Recommended Artist:
The Highwomen, the new country supergroup comprised of Amanda Shires, Maren Morris, Natalie Hemby, and Brandi Carlisle
About This Episode's Music:
Johann Sebastian Bach's unaccompanied cello suite #3 Gigue and suite #6 Gavotte II, performed by Barnett Fellow, Ying Chong Wang (@freyja_yingchong_wang)
Text
Disclaimer:
All views and opinions expressed in these podcasts are those of the host, Erin Hoppe, and her guests, and do not represent the opinions of The Barnett Center, Department of Arts Administration, Education, and Policy, The Ohio State University, or any institutions referenced during the recording.