January 28, 2019
The Barnett Center Kicks Off Alumni Mentorship Program
Image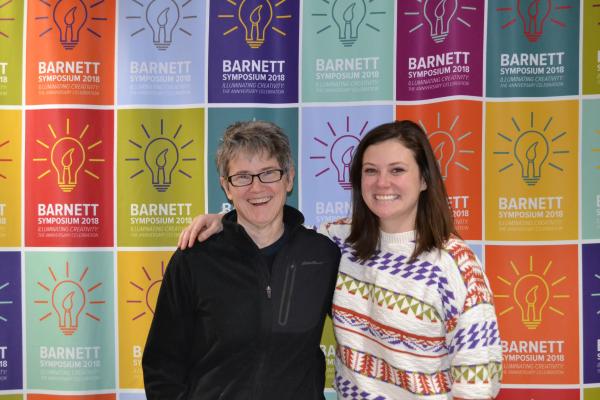 Description
The Barnett Center for Integrated Arts and Enterprise recently initiated their Alumni Mentorship Program, which aims to encourage genuine connections between alumni and students by providing opportunities for career exploration, networking, and relationship building in an effort to connect alumni with the Center and provide graduate students the opportunity to gain more professional experiences. This program is being piloted and launched due to the work and efforts of Zoë Zwegat and her commitment as a Barnett Fellow for the 2018-2019 academic year.
In its pilot semester, the program includes five graduate students and five alumni who were paired based on career and research interests. The program will run from January 2019 through May 2019 and officially began on January 15, 2019 with a kickoff event in the Barnett Center. At the event, participants had the opportunity to meet with other students and alumni, reflect on what they hope to gain from the program, discuss tips for successful mentoring relationships, review the program handbook, and participate in their first session one on one session with their mentor/mentee. Participants have been asked to meet in person once a month and each month's session has a different goal, which will be guided by worksheets. Over the course of the semester, mentors and mentees will learn more about each other's professional experiences, discuss their respective research and topics within the field, and set goals for the future.
We are excited to launch this new mentorship program that pairs our outstanding alumni with our promising graduate students, and we look forward to growing the program in the years to come to include more involvement from other arts-based departments and undergraduate students.
---