August 23, 2018
2018 ARTrepeneur Workhops Series Report
Image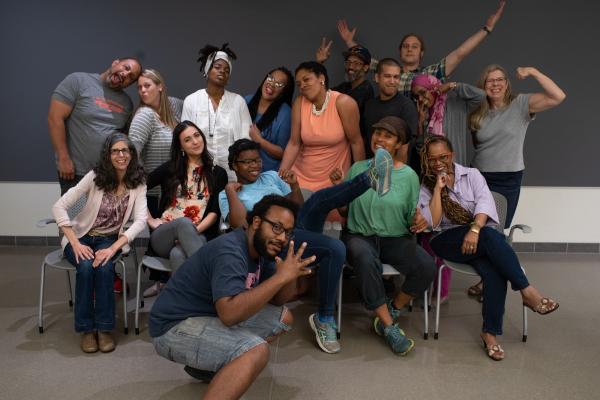 Description
It was the second year for The ARTrepreneur Workshop Series, which is a professional development program, led by industry professionals, for established and aspiring art‐based entrepreneurs looking to gain a greater understanding in copyright law, negotiating contracts, money management, branding and low‐cost marketing tactics. Everyone ended up with a business plan tailored to their individual needs.
The ARTrepreneur Workshop Series was held May 7-June 4, 2018 at both the Barnett Center for Integrated Arts and Enterprise and the Steam Factory. The 4-week workshop had 3 goals for the session:
Building Networks: Creates annual summer cohort for current and aspiring arts-based business owners and Ohio State students.
Acquiring Business Skills: Work with local and national business experts to execute marketing tactics, product pricing, group peer relationships, manage finances and learn business acumen.
Time and Space: AWS provides constructed time and space to focus on business needs to support career and economic success.
Workshops held throughout the series include Budgeting for Financial Success; Taxes Information the Creative Exntrepreneurs Need to Know; Marketing and Branding with Creative Entrepreneurs in Mind; Copyright and Contracts; the Power of Negotiation; and Discover Your True Pricing Power.
For a full report on the 2018 ARTrepreneur Workshop Series, download the
.
---